Shot blasting is the process of blasting a concrete surface with steel shot (small steel balls) at a high velocity. This removes contamination and laitance to reveal a mechanical profile for improved bonding. The concrete dust is recovered by a powerful dust collection system.
Steel shot blasting is the method of surface preparation recommended by most epoxy and urethane coating manufacturers:
Eliminates the use of harsh, environmentally damaging chemicals and leaves the concrete floor with the desired profile.
Is known for high production rates, blast pattern accuracy, and wide abrasive selection.
Lends itself to efficient disposal of dust and other contaminants.
Can be performed indoors or outdoors.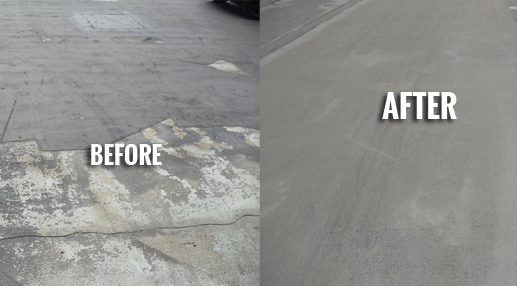 SCR Contracting Services Ltd. is a full-service prep contractor for the concrete floor coatings industry. We can also provide shot blasting services for the following uses:
Floors, roadways, warehouses, manufacturing, parking garages and bridge decks.
Concrete floors for commercial, retail, and industrial rehab projects.
No job too small or too large.
State-of-the-art equipment maintains a safe, dust-free environment.